Nearly two million claim universal credit
Nearly two million people have applied for universal credit benefits since the government advised people to stay at home due to coronavirus.
Work and Pensions Secretary Therese Coffey said there had been more than 1.8 million claims since 16 March.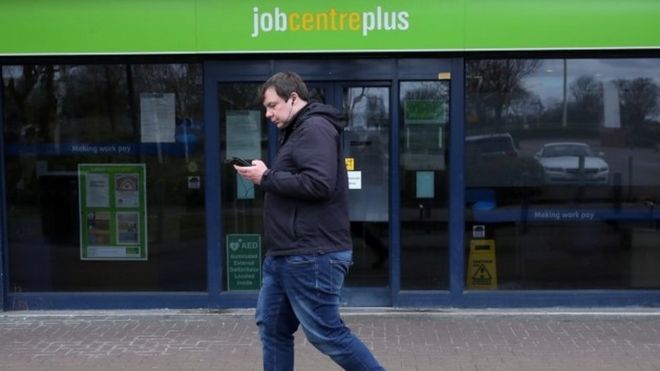 Ms Coffey told MPs that figure was six times the normal claimant rate, and in one week there had been a "tenfold" increase in claims.
She said about 8,000 staff had been redeployed to deal with the claims.
The figures show the growing increase in demand on the benefit system since the government urged people to avoid non-essential travel and contact with others to curb the spread of the virus.
Ms Coffey told MPs there had also been more than 250,000 claims for Jobseeker's Allowance and over 20,000 claims for Employment Support Allowance.