Inventor Sir James Dyson is UK's richest person
Inventor Sir James Dyson has topped the Sunday Times Rich List for the first time after increasing his net worth by £3.6bn in a year.
The Brexit-backing entrepreneur made his fortune with the invention of the bag-less vacuum cleaner which went on sale in 1993.
He replaced Indian-born businessmen Sri and Gopi Hinduja at the summit.
The coronavirus pandemic is being blamed for a fall in the overall wealth of the UK's richest people.
A self-made man, Sir James, 72, grew up in Norfolk in the 1950s and studied art before his art college principal suggested he go into design.
After inventing a wheelbarrow in 1974 which used a spherical wheel – designed to be easier to manoeuvre – he then set about creating the product for which his best known after seeing an industrial extractor and imagining how it could be downsized for home use.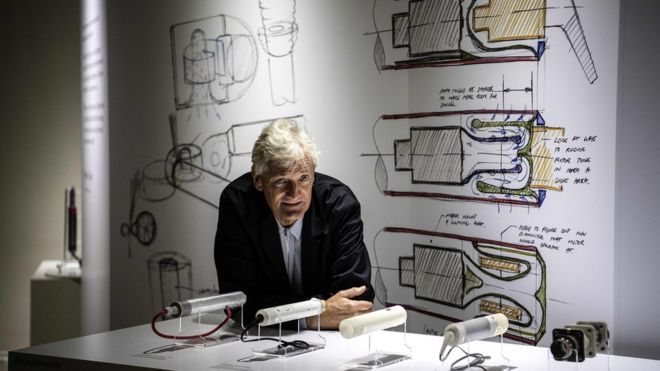 It was more than 10 years before it made it to the market, and at one stage Sir James owed his bank nearly £1m.
But it was a success and soon became Britain's best-selling vacuum cleaner, making its inventor very wealthy.