MPs to grill health officials on PPE spending
MPs are to grill health officials on whether they overpaid for personal protective equipment to deal with coronavirus.
The MP leading the inquiry says the crisis should not be an excuse for failing to achieve value for money.
One focus of their interest could be a little-known pest control company which won a contract to supply PPE worth more than £100m.
The government says it wants firms that can quickly provide a lot of PPE.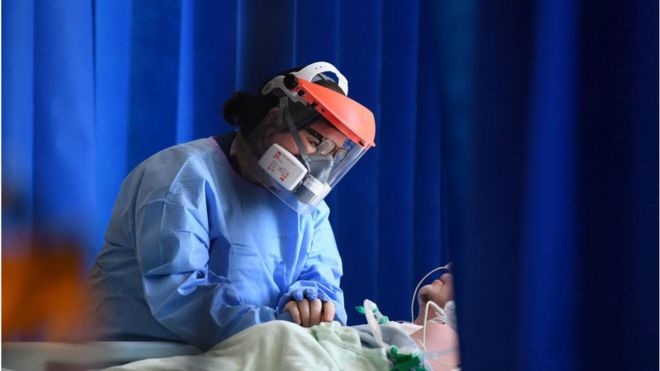 PestFix, part of a company called Crisp Websites, signed the £109m contract with the government on 13 April to supply what were specified as "urgently needed gloves, gowns and masks to the NHS supply chain."
The business operates from a unit by Littlehampton Marina on the West Sussex coast. Its accounts show that last year it had net assets of just £18,000.
Yet officials sealed the deal with PestFix without putting the order out to other suppliers in a competitive tendering process, saying in the contract that because it was a matter of "extreme urgency" they were able to place the order "without competing or advertising the requirement".
PestFix says it has delivered more than 67 million items of PPE into the NHS Supply Chain.
"Our small, dedicated global team, spanning three continents, has worked non-stop for the past 70 days to support efforts of getting PPE to the front line involving an ongoing and herculean logistics operation," its director, Dan England, told BBC News.
But the contract has added to concerns that in the scramble to get hold of vital equipment as the coronavirus situation deteriorated, the government may have paid too much.
Meg Hillier MP, the chair of the Public Accounts Committee, would not comment on particular cases before taking evidence on Monday.
But she said: "Just getting numbers on its own isn't enough. You need to get value for money for the taxpayer, even in difficult times."
A hundred public sector contracts worth £342m had been signed for Covid-related PPE by the end of last month, according to the specialist data firm, Tussell.