Government to pay £2m to settle coronavirus testing case
The UK has agreed to settle a lawsuit over how it selected an IT contract for coronavirus testing at its Lighthouse labs.
The BBC understands that the settlement will cost the government up to £2m.
British company Diagnostics AI claimed it lost out to a European rival UgenTec despite spotting some positive coronavirus cases its rival missed.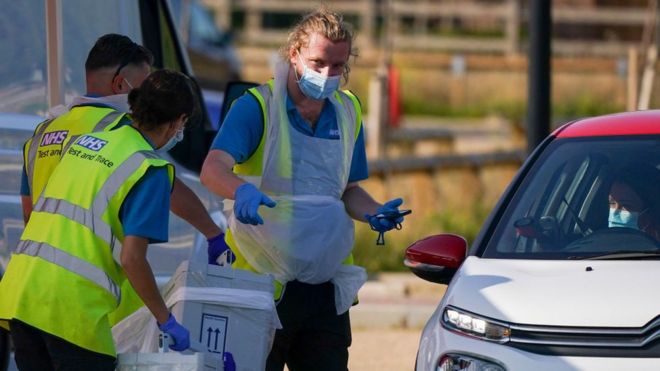 It sued the government over the decision, claiming the selection process was "unfair and unlawful".
Lighthouse labs are a UK-wide network of specialist coronavirus laboratories managed by the government and run by private firms. When the labs were set up, companies pitched to analyse the test results.
The dispute was due to be played out in court. It would have meant a public examination of the accuracy and speed of the testing system, at a time when it has come under serious criticism.
But the government has decided to settle the case and will pay Diagnostics AI compensation and most of its legal fees.
However, despite agreeing to the payout, the government has refuted the claims made by Diagnostics AI, saying they are "inaccurate".
"The tests are reliable and effective, the laboratories that undertake them have been reviewed and assessed by experts and the percentage of false negatives or positives is tiny," said a Department of Health and Social Care spokesperson.
"This was a commercial dispute over a software contract where a number of factors were considered before it was awarded, which is still subject to final agreement over costs."
As the contract was worth more than £1m, the BBC understands the settlement including legal costs could amount to around £2m.