Simon Reeve series sparks huge food bank donations
A grieving food bank manager featured in a BBC documentary said the show had prompted an "unbelievable" response, with £160,000 donated in five days.
Don Gardner, 75, from Transformation CPR Foodbank, was interviewed for Cornwall with Simon Reeve the day before his wife Jen's funeral, saying she would want him to speak out.
Mr Gardner said donations in the days after the show aired topped the sum usually donated over two years by far.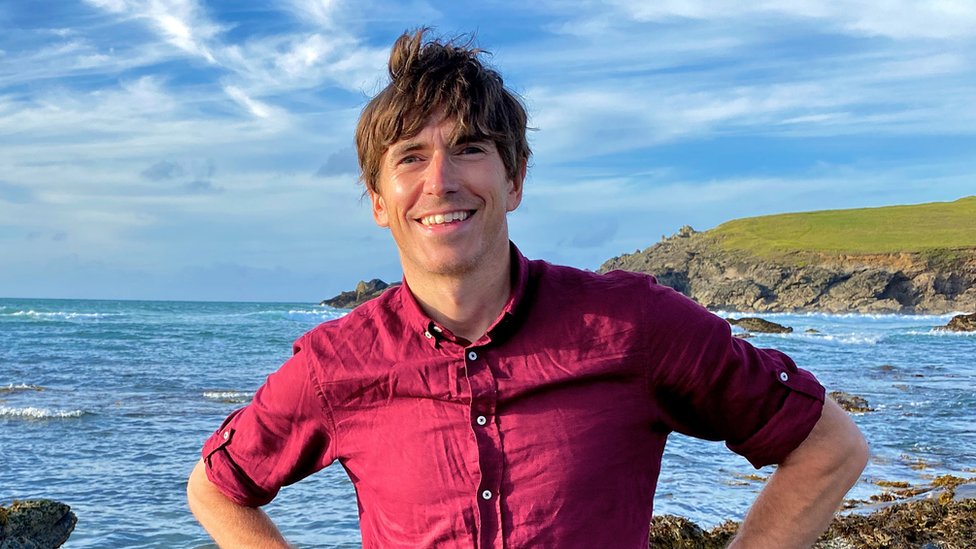 He said it "lifted a weight of worry".
The food bank provides about 14,000 meals per month and the impact of Covid-19 pandemic has intensified demand.
Mr Gardner told the programme, which aired on BBC Two on Sunday: "Jen would want me to tell people of the hurt, deprivation.
"Every morning I wake up and I say in my prayers 'Please lord help me to make a difference to someone today'."
Hundreds of people contacted the charity to say they had been moved by Mr Gardner's dedication and wished to donate.
Others on social media called him a "legend" who "should be knighted", with Cornwall-based actress Dawn French adding her praise along with Cornish actor and comedian aEdward Rowe, known as Kernow King.
Mr Gardner said the food bank struggled to cover its £60,000 annual running costs and the "unbelievable" spike in donations had "lifted a weight of worry".
Mr Gardner said his wife, a gospel soloist, "worked tirelessly" through the first lockdown but was suddenly taken to hospital in the summer and was diagnosed with lymphoma.
She died four weeks later and because of Covid-19 restrictions, he never saw her conscious again.
"I was allowed an hour with her on the day she died," he said.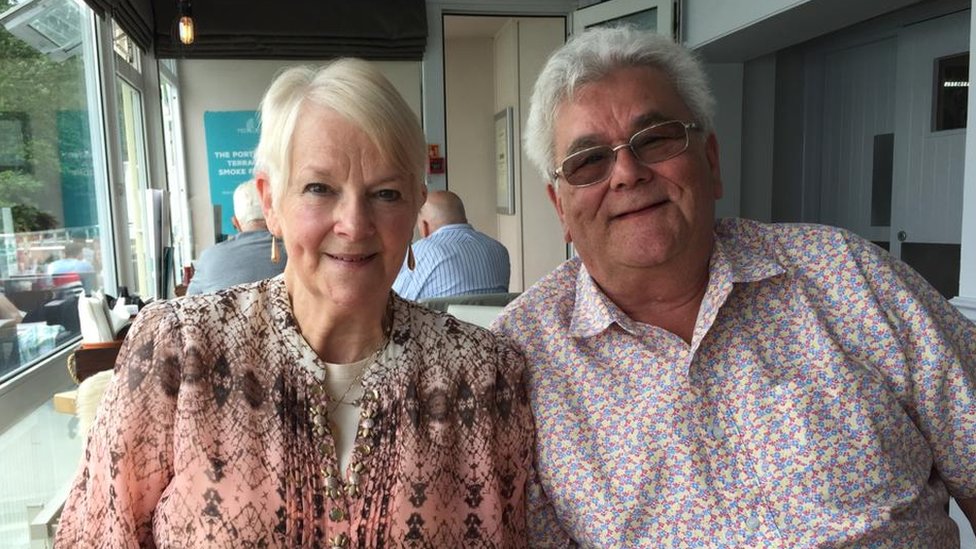 Cornwall with Simon Reeve has been praised on social media for showing real life in Cornish communities which are among the poorest in Europe, and not just picture-perfect seaside resorts.
Mr Reeve said: "Don is an absolute hero. With his brilliant team of volunteers at the Transformation CPR Foodbank he makes a colossal difference to the lives of hundreds of families."
"He's patient, calm and caring. He's someone who reminds me what's great about not just Cornwall but this country."