The UK economy grew by just 0.4% in October
The UK economy grew by just 0.4% in October as the recovery continued to slow in the face of tougher coronavirus restrictions.
The economy remains well below the size it was before the crisis, the Office for National Statistics (ONS) said.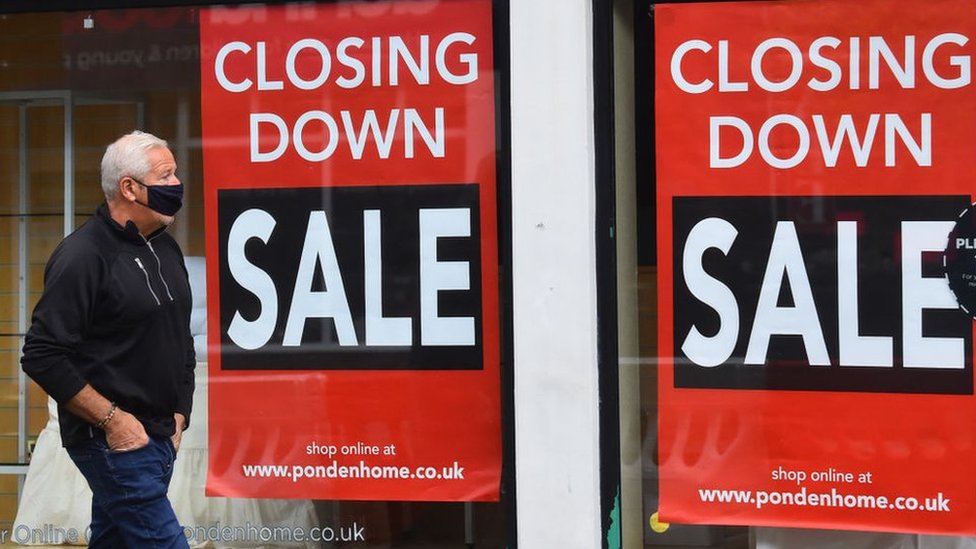 The UK has been recovering from a record slump earlier this year induced by the first coronavirus lockdown.
But output is expected to shrink again in November after England's second shutdown forced businesses to close.
What is happening in the economy?
October was the sixth consecutive month of growth for the UK after the economy contracted by a record 19.5% in April amid the first lockdown.
The economy initially rebounded at a record rate, but growth has now begun to slow – with October's growth figure down from the 1.1% seen in September.
The economy also remains fragile, with unemployment continuing to rise.
The ONS said there had been some areas of growth during October but the UK economy "still remains around 8% below its pre-pandemic peak".