UK new car registrations in 2020 sink to 30-year low
New car registrations fell to their lowest level in nearly three decades last year, according to preliminary figures from the industry's trade body.
It was also the biggest one-year fall since World War Two, when factories were being turned over to military production, the Society for Motor Manufacturers and Traders said.
About 1.63 million new cars were registered in 2020, compared with 2.3 million in 2019 – a decline of 29%.
It was the lowest total since 1992.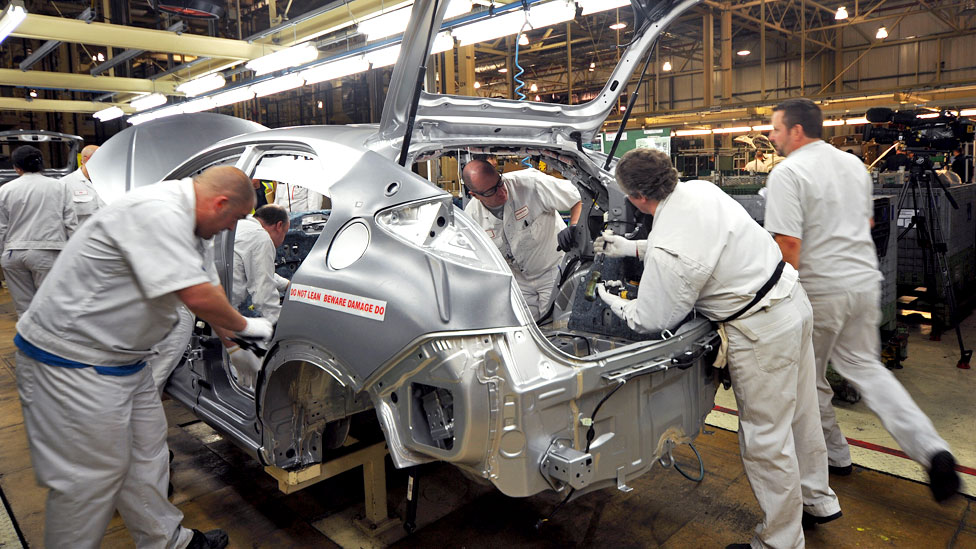 Car registrations by year
The bulk of the lost sales occurred during the first lockdown in the Spring, when showrooms were forced to close, and factories shut down.
"We lost half a million units from March, April, May – and we never recovered them," said the SMMT's chief executive, Mike Hawes.
The restrictions introduced later in the year were less damaging, largely because dealers were able to sell cars remotely, using 'click and collect' services.
That remains the case during the new lockdown, announced on Monday.
"We can still do click and collect, which is important, because that's the very minimum we need," said Mr Hawes. "Not just to keep retail going, but also to keep manufacturing going."
Overall, the SMMT said the Covid crisis has cost the car industry some £20bn – and cost the exchequer nearly £2bn in lost VAT.
Trade deal worries
There are also serious questions about the extent to which the car market can recover this year. Previous forecasts, which had suggested new registrations could rise to about 2 million in 2021, have been thrown into doubt by the latest restrictions.
But while the market as a whole has suffered over the past year, sales of electric cars have risen dramatically, increasing their share of the market from 1.5% to 6.5%. Sales of plug-in hybrids also rose sharply.
Car showrooms re-opened from the first lockdown in June
"If we see this continued level of uptake in electric vehicles, then we anticipate that sales of new EVs and plug-in hybrids will overtake diesel cars in 2021," said Ian Plummer, commercial director of motoring website Auto Trader. "Then, pure EVs will overtake those of their internal combustion engine counterparts in 2026."
With the pandemic continuing to inflict serious damage on the industry, Mr Hawes says the trade deal between the UK and the EU came as a "massive relief".
It confirmed that cars and car parts could continue to move between the two regions, without tariffs – or taxes – being imposed, provided certain conditions are met.
The SMMT had previously warned that failing to reach a deal could have cost the industry £55bn over five years – and add £2,000 to the cost of each vehicle
But manufacturers still face potentially significant additional costs due to so-called non-tariff barriers – including border formalities, and the need to obtain extra regulatory approvals for new designs.
"This is not a free deal", said Mr Hawes.
Electric dreams
Another consequence of the trade deal is that the UK will need to focus on battery production, if it is to maintain its car industry while phasing out petrol and diesel engines.
That's because in order to qualify for tariff-free access to the European market, the value of car components made outside the UK and the EU will have to be strictly limited.
Specific rules relating to batteries effectively mean that from 2027, they themselves will have to be made in the EU or the UK.
The SMMT believes that, based on current investment plans, UK battery factories will have a capacity of 15 gigawatt-hours (GWh) by 2024.
That is more than seven times the current level, and would be enough to produce 250,000 electric cars per year.
But the SMMT insists much more is needed: 60GWh in order to produce 1 million cars per year by 2030, and 120GWh to produce 2mby 2040.
That, says Mr Hawes, will require "massive investment".