Early Christmas shopping lifts retail sales in October
Nick Rawlings
Early Christmas shopping helped to push up shop sales in October as people spent more on clothing and on toys.
Sales rose by 0.8% in October, following no growth in September, according to the Office for National Statistics (ONS).
Clothing sales reached their highest level since the start of the pandemic, said the ONS.
It also said second-hand stores, like charity shops and auction houses, had seen sales rise.
Sales in clothing stores were only 0.5% below pre-pandemic levels, "with some retailers suggesting that early Christmas trading had boosted sales," the ONS said.
Items that people were buying or pre-ordering earlier than usual for Christmas this year included toys and clothes, shoes and accessories.
"After five months of no growth, retail sales picked up in October," said ONS chief economist Grant Fitzner. "Although sales overall are above pre-pandemic levels, it remains a mixed picture."
Fuel sales fell sharply, returning to more normal levels after the fuel supply crisis in September, and food and online sales also dropped.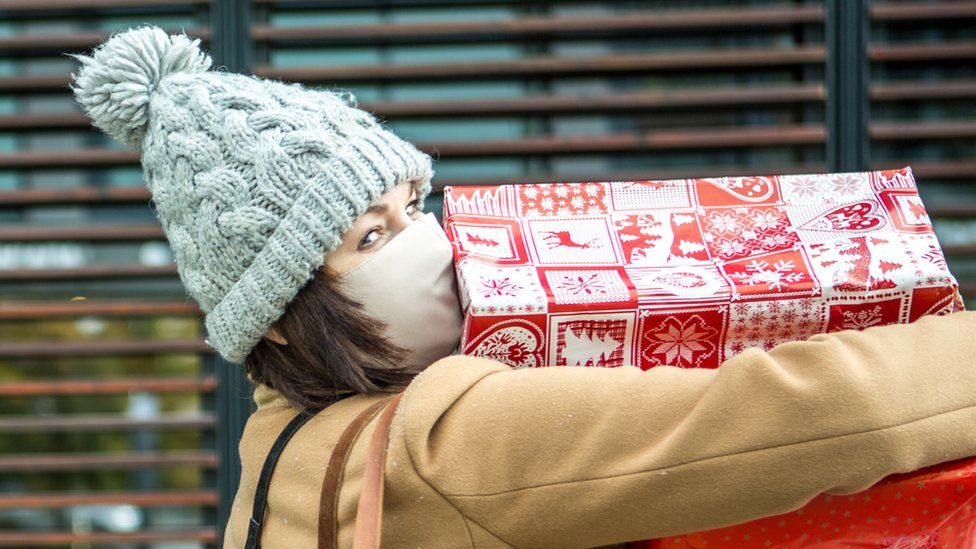 Helen Dickinson, chief executive of the British Retail Consortium, said that retailers were putting in "a gargantuan effort" to make sure they had Christmas stock amid continuing supply chain problems.