Mystery as Santa hats appear on college chapel statues
Nick Rawlings
A photographer says he believes a "rascal student" is responsible for attaching festive hats to carved figures high on a college chapel.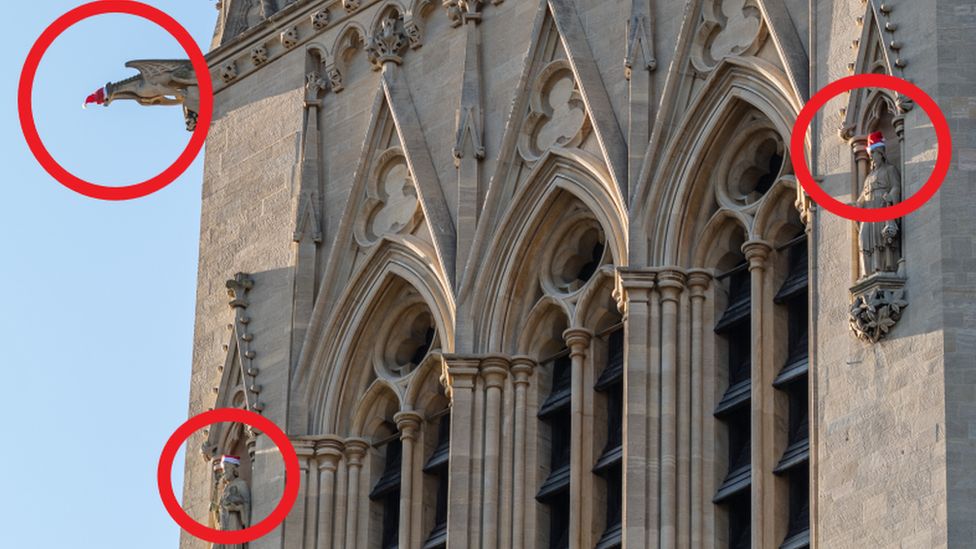 Martin Bond said he first saw the Santa hats on St John's College, Cambridge, at about 11:00 GMT on Monday.
"Some people believe they were placed by a drone, but they definitely climbed up there," he said.
"I was told by a porter no key had been signed out, so they weren't placed inside, it was done from the outside."
The Gothic-style chapel at St John's College was built in the 1860s and stands 163ft (50m) high.