New UK car registrations fall by 97%
New car registrations almost ground to a halt in April after coronavirus lockdown measures were introduced, the motor industry has said.
Preliminary figures from industry body the SMMT indicate a 97% drop compared with last year.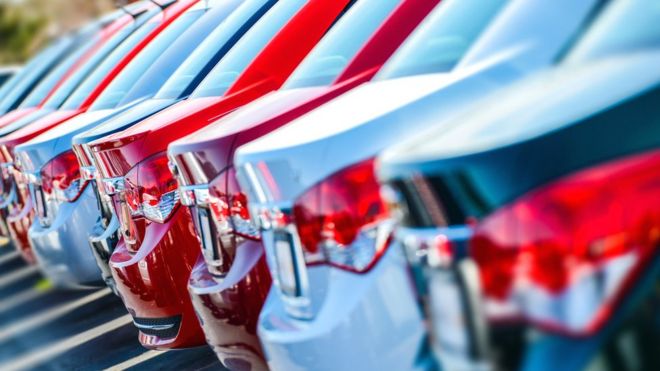 Only about 4,000 cars were registered, mainly for use by companies.
The temporary closure of car dealerships as part of measures to try to combat the disease hit consumer registrations hard.
The Society for Motor Manufacturers and Traders (SMMT) said that of those 4,000 registrations, 70% were by companies buying for their fleets.
Many of those cars were needed to support key workers and for those who had a pressing need for them, an SMMT spokesman said.
Those cars would not have been bought from dealerships, but instead, for example, from wholesalers, or directly from manufacturers.
The 4,000 figure for April is a very large drop from the 161,064 new cars that were registered in April 201