Tui urges opening up tourism to safer countries
Travel firm Tui is pressing for tourism to resume to countries where the coronavirus threat has abated.
It plans to reopen some hotels in Germany "in the coming days".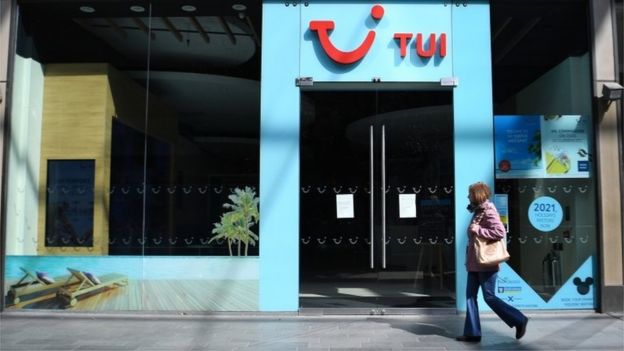 The company, which says it has 27 million customers, added operations in other European destinations were also ready to welcome holidaymakers.
Tui has identified Austria, Greece and Cyprus as being more viable among European destinations because the virus there appears to be contained.
It was forced to cancel the majority of its travel programme in March and on Wednesday warned that up to 8,000 jobs would go as it strives to cut costs by 30% in a major restructuring.
TUI has cancelled all holidays until June and cruises until July. It would normally be running hundreds of flights a week at this time of year.
Travel restrictions across Europe and further afield mean that the crucial summer season for many though is still in doubt, leaving millions of holidaymakers unsure of their plans.
In the UK, the Foreign Office is still advising against all non-essential foreign travel, with no indication of when the policy might change.
On Tuesday, Health Secretary Matt Hancock said it was unlikely that "big, lavish international holidays" were going to be possible this summer.