EasyJet passengers will be required to wear masks 21 May 2020
EasyJet has said it will resume some flights on 15 June, with all passengers and cabin crew told to wear face masks to protect against the coronavirus.
The airline announced that it would restart a "small number" of routes where there is enough customer demand.
The initial schedule will include domestic routes across the UK and France.
Easyjet will require customers to wear face coverings and they will be expected to provide their own.
From June, EasyJet will fly between UK airports including Gatwick, Bristol, Birmingham, Liverpool, Newcastle, Edinburgh and Belfast.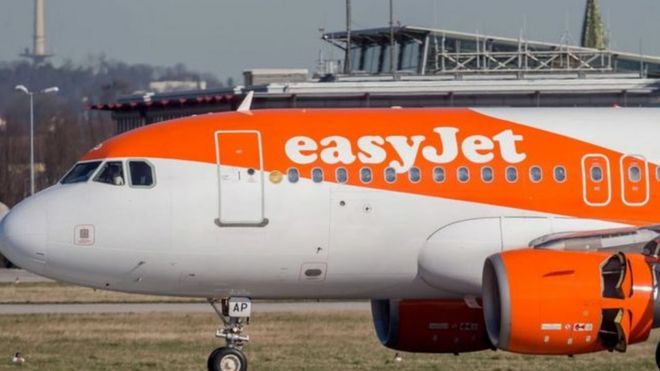 The airline told the BBC that from mid-June it would be running 189 flights per week on average.
The only international service from the UK will fly from Gatwick to Nice.
Elsewhere, some services will resume between Portugal, Switzerland and Spain.
EasyJet chief executive Johan Lundgren said that "these are small and carefully planned steps".