Coronavirus furlough scheme to finish at end of October, says chancellor
The UK's coronavirus furlough scheme will finish at the end of October, Chancellor Rishi Sunak has confirmed.
At the No 10 briefing, Mr Sunak also set out how employers will have to start sharing the cost of the scheme.
From August, employers must pay National Insurance and pension contributions, then 10% of pay from September, rising to 20% in October.
Also, workers will be allowed to return to work part-time from July, but with companies paying 100% of wages.
Mr Sunak said the Coronavirus Job Retention Scheme will adjust so "those who are able to work can do so".
Some 8.4 million workers are having 80% of their salaries paid for by the government – up to £2,500 a month – under the scheme, which was originally intended to last until the end of July.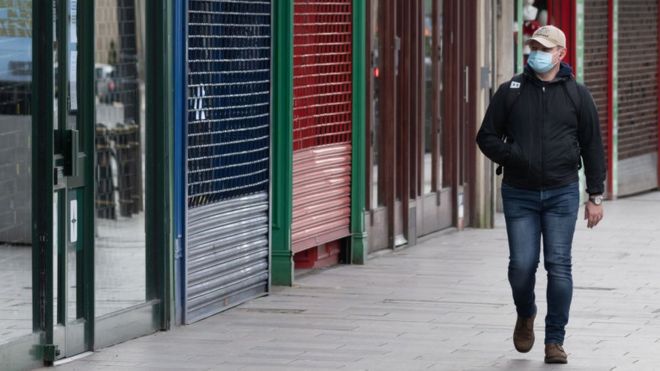 Earlier this month, the chancellor extended the scheme until the end of October, but did not spell out how employers would start contributing.
Under Friday's changes, furloughed workers will continue to get 80% of pay until the end of October, but by then a fifth of their salary will have to be met by employers.
"Then, after eight months of this extraordinary intervention of the government stepping in to help pay people's wages, the scheme will close," Mr Sunak said.
Asked if he would "switch the furlough scheme back on" in the case of a second peak in cases and the reintroduction of lockdown measures, the chancellor said the scheme "as it stands in a national way, in the way that it is designed" will end in October.
"Eight months, as I said, is I think a generous and long period of time," he said.