Construction work on HS2 officially begins on Friday,
Construction work on HS2 officially begins on Friday, with companies behind the controversial high-speed rail project expecting to create 22,000 jobs in the next few years.
Prime Minister Boris Johnson said HS2 would "fire up economic growth and help to rebalance opportunity".
He endorsed the rail link in February, with formal government approval granted in April despite lockdown.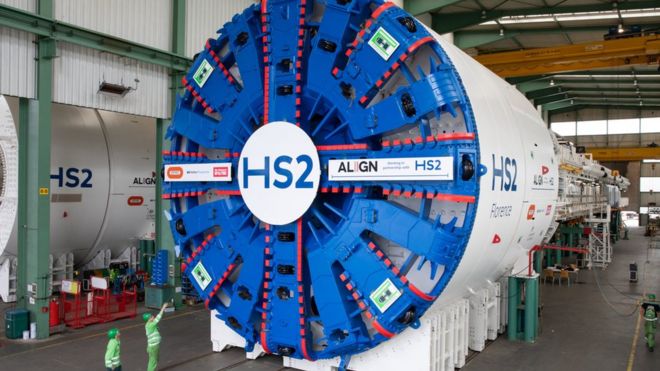 But critics said HS2 will also cost jobs, and vowed to continue protesting.
HS2 is set to link London, Birmingham, Manchester and Leeds. It is hoped the 20-year project will reduce passenger overcrowding and help rebalance the UK's economy through investment in transport links outside London.
HS2 Ltd chief executive Mark Thurston said the reality of high-speed journeys between Britain's biggest cities had moved a step closer.
When the project was mooted in 2009, it was expected to cost an estimated £37.5bn and when the official price tag was set out in the 2015 Budget it came in at just under £56bn.
But an official government report has since warned that it could cost more than £100bn and be up to five years behind schedule.
Some critics of HS2 describe it as a "vanity project" and say the money would be better spent on better connections between different parts of northern England. Others, such as the Stop HS2 pressure group, say it will cause considerable environmental damage.