M&S slumps to first loss in public firm's history
Marks & Spencer sank to the first loss in its 94 years as a publicly-listed company as the coronavirus crisis hit trading.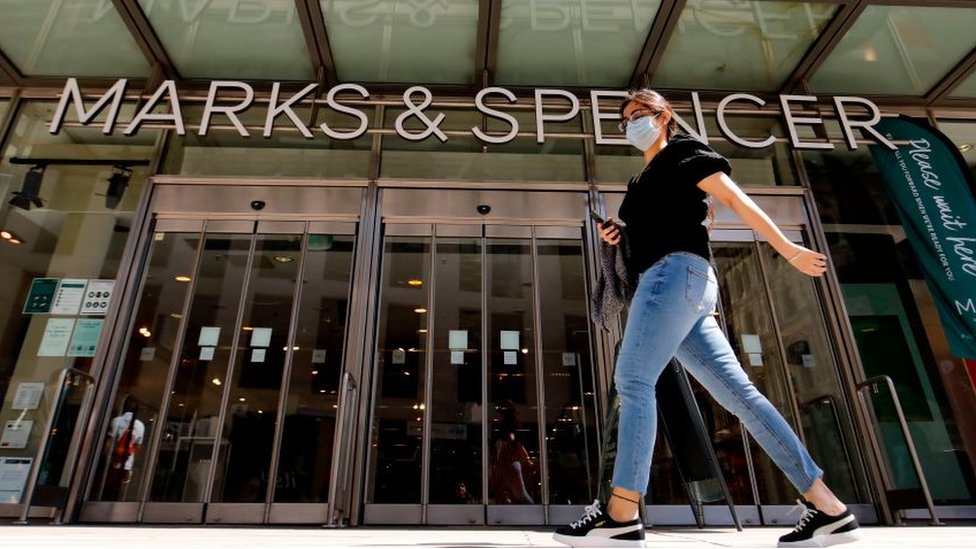 In the six months to 26 September, the retailer made a loss of £87.6m, compared with profits of £158.8m in the same period last year.
But chief executive Steve Rowe said the firm's performance had been "much more robust than at first seemed possible".
In August M&S announced it was set to cut 7,000 jobs over three months.
Sales for the six-month period across the group slid by 15.8% to £4.09bn – largely impacted by lower clothing and home sales.
Clothing sales in particular were dented by lockdowns and the desire for more casual clothes, the firm said. Between July and September, clothing sales in its city centre stores, for example, were down by 53%.
However, M&S does anticipate that demand for more formal clothes and occasion-wear will return, it said in a statement.