Marks & Spencer sees festive sales slump
Marks & Spencer has said its trading was "robust" over the Christmas period, but modest growth in food sales failed to offset big declines in its clothing division.
Its overall trading performance in the 13 weeks to 26 December was down sharply on last year.
UK revenues for the period were £2.52bn, 8.2% lower than last year.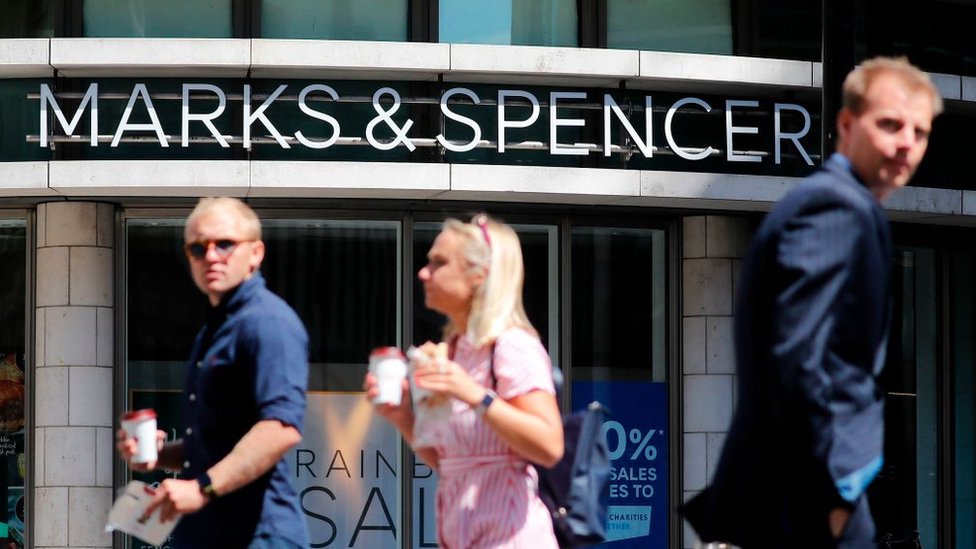 M&S blamed "on-off restrictions and distortions in demand patterns" due to the coronavirus crisis.
International revenues took a big hit, falling 10.4%.
M&S also said that potential post-Brexit tariffs on part of its range exported to the EU, together with "very complex" administrative processes, would "significantly impact" its businesses in Ireland and the Czech Republic, as well as its franchise business in France.