Bitcoin: Bank deputy calls for urgent crypto regulation
Nick Rawlings
Cryptocurrencies need regulation as a "matter of urgency", according to Bank of England deputy governor Sir Jon Cunliffe.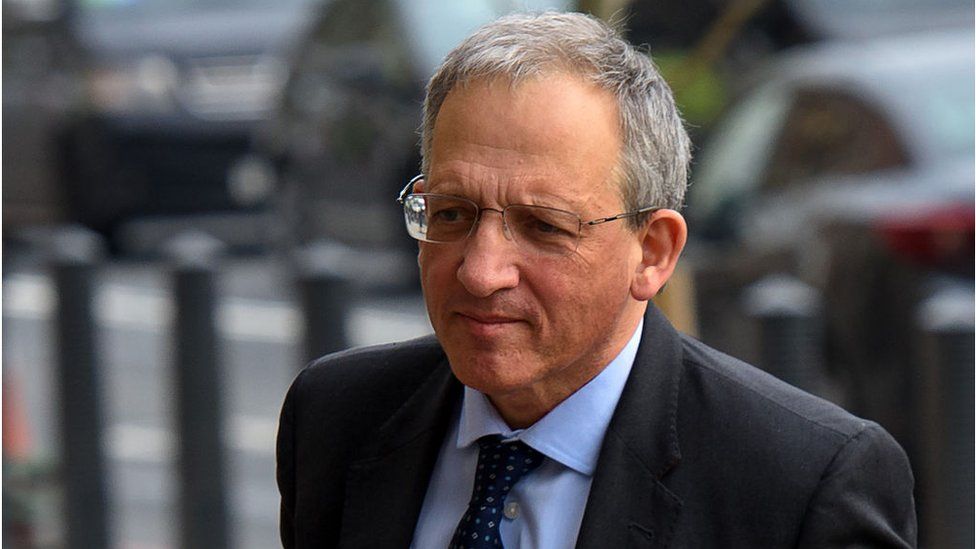 Crypto technologies do not pose a risk to financial stability at the moment, he said.
But there are "very good reasons" to think that this might not be the case for much longer, Sir Jon said in a speech.
A future cryptocurrency collapse could spread through markets, he warned.
A severe fall in the value of crypto-assets – for example, to zero – could force investors who have taken on debt with brokers to have to find cash to pay them.
"Similarly, there is the possibility of contagion," he said. "A large fall in crypto valuations could affect investor risk sentiment more broadly, causing investors to sell other assets that are judged to be risky and those perceived to have a similar investor base."
"Interconnectedness creates the possibility that shocks are transmitted through the financial system," he added.
In the past year, crypto-assets have grown around 200% in value from just under $800bn (£580bn) to $2.3tn (£1.7tn).
While this is relatively small in the context of the $250tn global financial system, the 2008 financial crisis was triggered by the sub-prime sector which was valued then at $1.2tn, Sir John said.
Most crypto-assets, such as Bitcoin, are not backed up in the real world by assets or commodities.
They are essentially strings of computer code, and make up 95% of the $2.3tn. As a result, they are volatile, he said.
Connections between cryptocurrencies and the traditional financial system are also growing as big investors, hedge funds and banks become more involved, Sir Jon said.
"Bringing the crypto world effectively within the regulatory perimeter will help ensure that the potentially very large benefits of the application of this technology to finance can flourish in a sustainable way," he added.